Buying a used car may be a smart decision, but for many of us, the biggest concern when going for one is getting ripped off. When the prices of brand new vehicles are skyrocketing, used cars can provide us with a great alternative as long as you know you're not getting into an online scam.
When buying a used car, can simply save you thousands of dollars. They also provide you with a good opportunity to plan your finances more smartly. However, you shouldn't ignore some common mistakes which many online car shoppers make that end up becoming extremely expensive for them.
In order to make things a bit easier for you, we've listed down some common mistakes which must be avoided when buying a used car online.
Not budgeting before you start car shopping
One of the common mistakes that online car customers make, is not budgeting before they actually sit down and start car shopping. Failure to do so results in wasting a lot of useful time, whenyou don't have an exact price range under which to buy your vehicle.
Moreover, when you know how much you can spend on a used car, it becomes pretty easy to stick, get a list of vehicles under your price range and consequently make negotiating prices easier.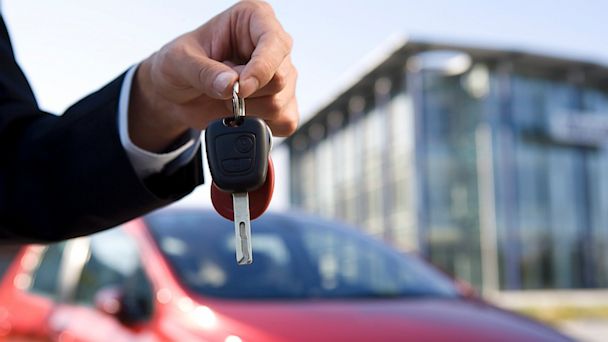 Underestimating the total cost of ownership
You may have a strong desire to buy a low-cost vehicle, but ensure that you don't end up buying a poor quality one.
Quite often car shoppers forget to notice the actual reliability of the vehicles when they see a very low priced vehicle online. Customers should know that a low priced vehicle may not be in a good condition, which may end up costing them a lot more than they first paid for it.
Customers should never underestimate the ongoing costs like maintenance, repairs, insurance, depreciation, etc. These costs are all part of ownership which must never be underestimated when you plan on buying a low-cost vehicle.
Buying a car only based on looks
Another mistake which car customers make when buying a used vehicle is making their decision merely on the looks. This, unintentionally, leads them to purchase a vehicle that doesn't satisfy their needs. Therefore, if you need to buy a family car then don't bother to look at a sports car. By doing so, you will most likely go for a vehicle based on your needs rather on your wants.
Not requesting a vehicle history report
It's quite important to request your online car dealer for the vehicle history report. Doing so will help you check prior accidents, problems with the car and the number of previous owners.
Many online car dealers often provide the vehicle history report free of cost. So, being an online car shopper you should always request for one and go through it before you finalize your purchase decision.
Author Bio:
Frank Robertson is a well-experienced used automobile sales agent currently associated with a reputable car dealer in Japan. In his leisure time, he writes, providing useful tips to buy Japanese used cars for sale online.