Nowadays, staying safe and secure has become an important section of maintaining proper lifestyle. If you are not safe, you might lose your life anytime. CCTV camera is not going to work for long, especially when you are outside. So, traveling to your destination in an armor car can be a sorted out helping hand. The car is not just great to look at, but will protect you from bullets and other negative instances. The exterior is quite stylish and can make people look twice. On the other hand, the bulletproof interior feature makes it safe for those traveling to another destination in this car.
Well-equipped with necessities:
This car is well-equipped with all sorts of factory based technical features. Furthermore, it boasts a powerful engine with matching horsepower for let you move in style. Not only that, but you get the chance to use its spacious interior. The cars come handy with customized packages just to match your interior designs, features and appointments. So, the next time you have a secret meeting to attend or have to discuss something without letting anyone else know, then this car is just perfect. You get the chance to cover yourself completely from the outer world by tinting the windows.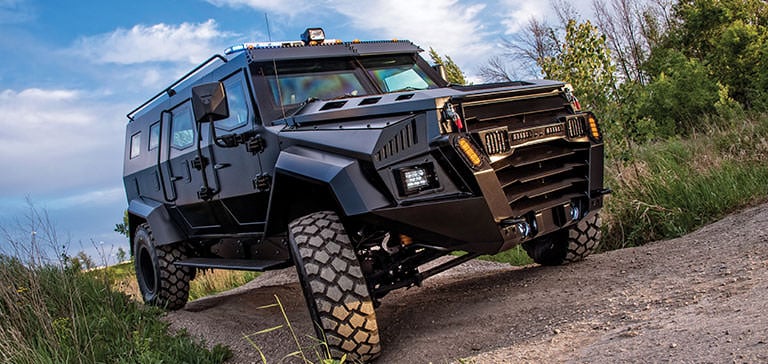 SUV based bulletproof cars:
The SUV armor car is perfect not just for you but for your family. Anyone can use this car for traveling and will be completely safe. It has reliable power mode for the engine to make it last for long. Furthermore, it has cylinder deactivation feature too when you are planning to conserve fuel on highway travels. There are certain luxurious features added to this car like LED headlights, 22 inches of chrome alloy wheels and what not. To add a bit of entertainment to your boring journey, you have rear-seat full DVD entertainment with a fully leather hand sewn interior.